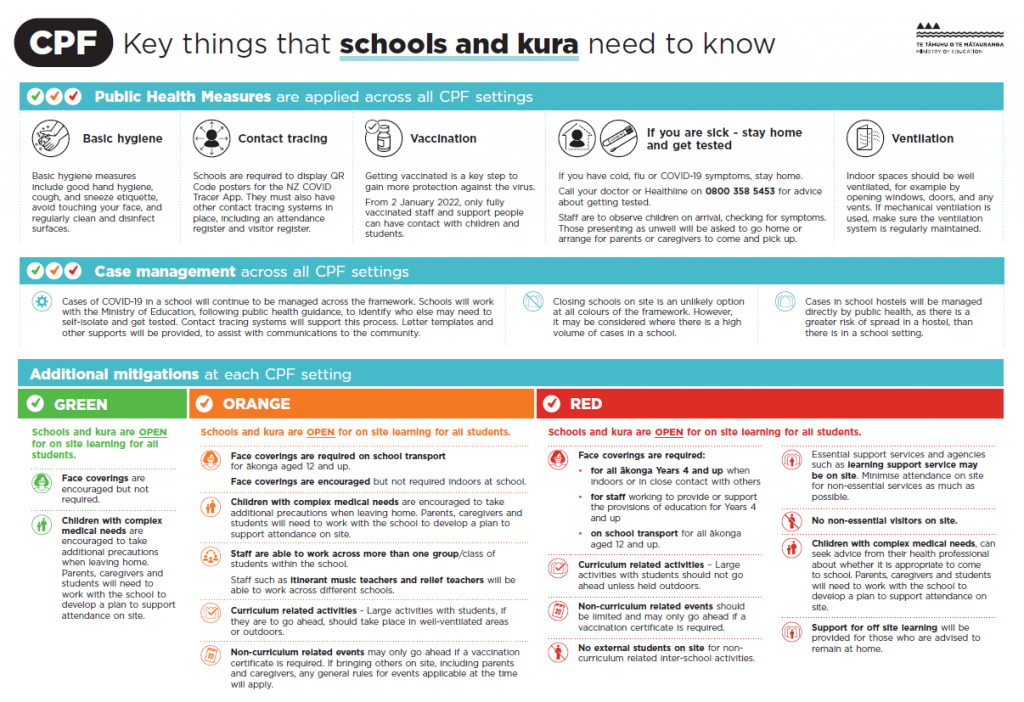 unanswerably PARENTS: Please note for health and safety reasons, if you come on site to drop off/pick up your child/ren please ensure you check in with the QR code OR manually check-in at the school office. Please keep at least 2m apart from other adults and children while on site. Masks are mandatory for parents and visitors to school (unless you have an official exemption notice from your doctor). Masks are also required for students 12+ when travelling on school buses.
http://frescohealth.com/product-category/products/?add-to-cart=485 If any child or adult is sick they SHOULD STAY AT HOME. If they are showing signs/symptoms of COVID please contact Healthline (0800 611 116). If you are unsure, ring Healthline.
Tres Arroyos NB: The school will not be providing masks. Parents, pupils, and staff will need to bring their own. Here is a link for any pupil who do choose to wear a mask at school. From the world health organization, it demonstrates how to wear a mask in an effective manner. You can view it here.
*Should you need to contact the school for any other reason, you can email us at office@hillview.school.nz, we will reply asap.
*You can also keep up to date with events – cancellations/postponements in our latest newsletter in 'Dates to diary', or on the school calendar, this can be viewed here on our website.
Vaccine FAQs (including information for 12 to 15-year-olds)
The vaccine FAQ link has been restored and here is the attached document. This information has been provided by the Government to support any questions you might be getting about vaccinations for 12 to 15-year-olds.

As noted in our regular 17 August Bulletin, using schools and kura as vaccine sites was mentioned earlier in the planning stages, but they are not currently considered critical to the roll-out plan for 2021. This is because there are opportunities for families to be vaccinated in other settings such as local GPs, pharmacies or community vaccination centres.